ZFIN ID: ZDB-FIG-131231-43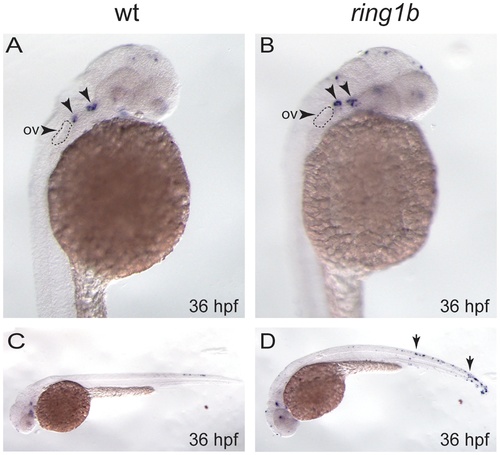 Fig. 7 Apoptosis is slightly increased in the pharyngeal arch of ring1b mutants.
Lateral views of WT and ring1b embryos at 36 hpf stained for TUNEL. In WT embryos two small clusters of TUNEL-positive apoptotic cells were detected in the pharyngeal arch region just posterior to the eye (A, arrows). These clusters appear to contain more apoptotic cells in the ring1b mutants (B, arrows). The arrowhead indicates the otic vesicle (ov). WT embryos at 36 hpf contain few apoptotic cells in the trunk (C), whereas there is an increase in overall apoptosis particularly in the trunk and the tail in ring1b mutants (D, arrows).
Gene Expression Details
No data available
Antibody Labeling Details
No data available
Acknowledgments:
ZFIN wishes to thank the journal PLoS One for permission to reproduce figures from this article. Please note that this material may be protected by copyright. Full text @ PLoS One