ZFIN ID: ZDB-FIG-090519-25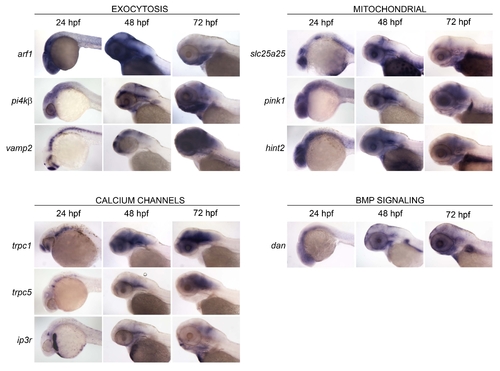 Fig. S2 Expression of zebrafish NBPs in head region. Whole mount in situ hybridization analysis was performed at 24, 48, and 72 hpf. Expression profiles in head region are shown for all of the NBPs represented in Figure 1. Genes are grouped according to presumed functional properties. All images are lateral views of the head, anterior to the left.
Antibody Labeling Details
No data available
Phenotype Details
No data available
Acknowledgments:
ZFIN wishes to thank the journal BMC Neuroscience for permission to reproduce figures from this article. Please note that this material may be protected by copyright. Full text @ BMC Neurosci.