ZFIN ID: ZDB-FIG-150917-15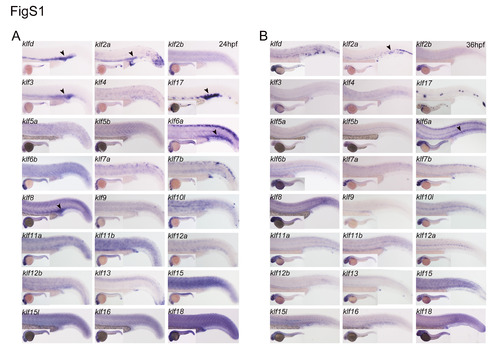 Fig. S1 Expression profiling of zebrafish klf genes.
(A) The gene expression patterns of klf family at 24 hpf. At this stage, klfd, klf2a, klf3, klf8, klf6a, and klf17 are expressed in hematopoietic tissues including ICM and CHT. The specific expression is indicated by arrowheads in black. (B) The expression patterns of Klf family in zebrafish at 36 hpf. The black arrowheads indicate expression of klf2a and klf6a in CHT.
Antibody Labeling Details
No data available
Phenotype Details
No data available
Acknowledgments:
ZFIN wishes to thank the journal Developmental Biology for permission to reproduce figures from this article. Please note that this material may be protected by copyright.

Reprinted from Developmental Biology, 403(2), Xue, Y., Gao, S., Liu, F., Genome-wide Analysis of the Zebrafish Klf Family Identifies Two Genes important for Erythroid Maturation, 115-27, Copyright (2015) with permission from Elsevier. Full text @ Dev. Biol.