ZFIN ID: ZDB-FIG-180927-35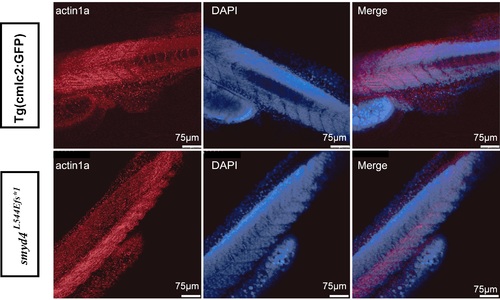 Fig. S6
Confocal images of fluorescence immunostaining of actin1a, co-stained with DAPI.
The skeletal muscle structures of MZsmyd4L544Efs*1 mutants appeared to be normal at 72 hpf.
Gene Expression Details
No data available
Antibody Labeling Details
No data available
Acknowledgments:
ZFIN wishes to thank the journal PLoS Genetics for permission to reproduce figures from this article. Please note that this material may be protected by copyright. Full text @ PLoS Genet.