ZFIN ID: ZDB-FIG-180321-24
EXPRESSION / LABELING:
| | |
| --- | --- |
| Gene: | |
| Fish: | |
| Anatomical Terms: | |
| Stage: | Day 4 |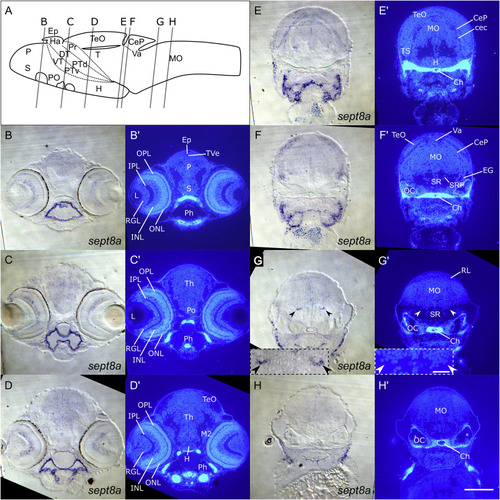 Fig. 4 sept8a expression in the CNS of 4 dpf zebrafish.
Transverse epon sections of 4 dpf zebrafish labeled for sept8a transcripts and counterstained with Hoechst33258 (B – H). Level and angle of sections are displayed in the brain scheme (A). Note that the illustrated scheme displays the structure of a 5 dpf zebrafish brain and, thus, can only be used for rough orientation. sept8a expression was detectable in cells in the forebrain and midbrain. sept8a expressing cells were further concentrated in the INL (B – D), at border regions of the TeO above the CeP (E, F) and in the EG (F). Two discrete regions showing strong sept8a expression (indicated by arrowheads) were located close to the SR (G). See list for abbreviations. Brain schemes were modified from Müller and Wullimann (2016). Scale bars: B – H: 100μm; Insets: 25μm.
Antibody Labeling Details
No data available
Phenotype Details
No data available
Acknowledgments:
ZFIN wishes to thank the journal Gene expression patterns : GEP for permission to reproduce figures from this article. Please note that this material may be protected by copyright.

Reprinted from Gene expression patterns : GEP, 25-26, Berger, C., Helmprobst, F., Chapouton, P., Lillesaar, C., Stigloher, C., sept8a and sept8b mRNA expression in the developing and adult zebrafish, 8-21, Copyright (2017) with permission from Elsevier. Full text @ Gene Expr. Patterns