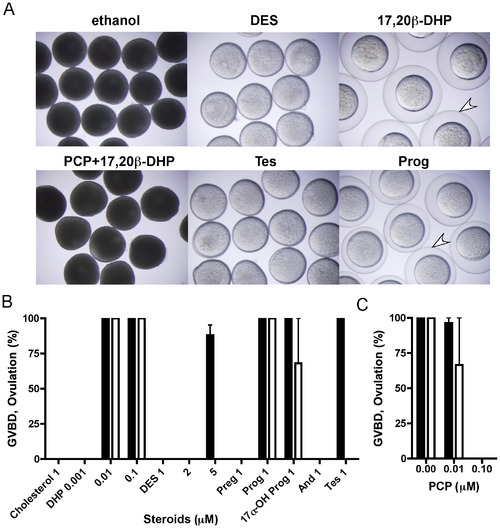 Fig. 1
XF24 islet plate setup.
Four wells were used as temperature control wells (wells A1, B3, C4 and D6) and as such contained no embryos. Embryos were plated in all other wells in numbers that allowed for respiration and media acidification measurements to be made within the recommended range. Inset: Expanded view of a 30 hpf zebrafish embryo in an islet plate well prior to assay.
Fig. 4 ZFIN is incorporating published figure images and captions as part of an ongoing project. Figures from some publications have not yet been curated, or are not available for display because of copyright restrictions.
Acknowledgments:
This image is the copyrighted work of the attributed author or publisher, and ZFIN has permission only to display this image to its users. Additional permissions should be obtained from the applicable author or publisher of the image. Full text @ PLoS One