Fig. 1
Single-cell RNA sequencing of 25,089 single cells isolated from 40-day-old zebrafish ovaries.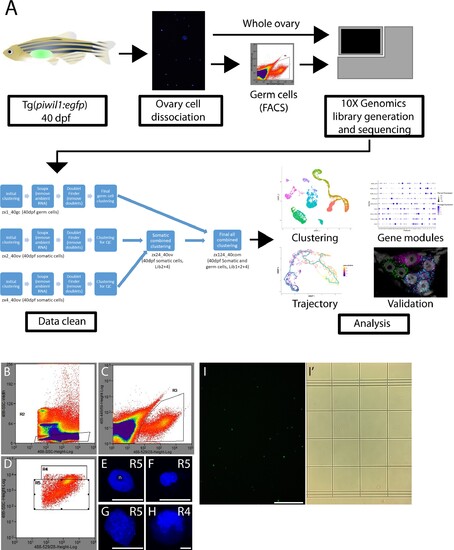 Fig. 1 - supplement 1
Workflow for single-cell RNA sequencing library preparation, data cleaning, analysis, and validation.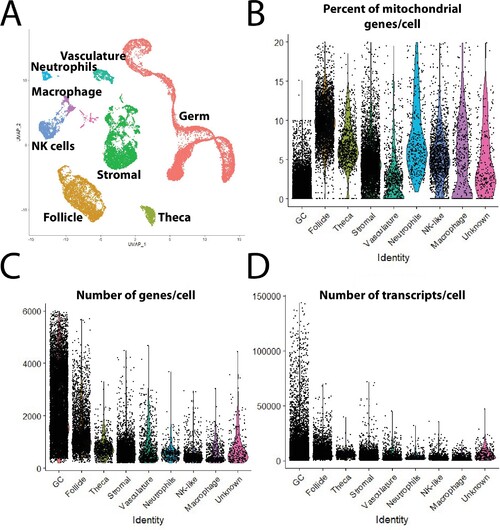 Fig. 1 - supplement 2
Major cell-type statistics.
Fig. 1 - supplement 3
Differential expression heatmap and top markers of major cell types.
Fig. 2
Germ cell subcluster analysis reveals developmental transitions of early germ cells.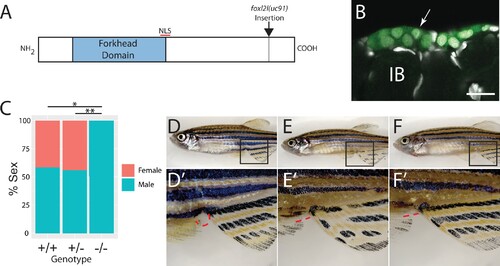 Fig. 3
Mutational analysis of foxl2l.
Fig. 4
Follicle cell subcluster analysis reveals three main cell subtypes.
Fig. 5
Expression and mutational analysis of wnt9b.
Fig. 6
Stromal cell subcluster analysis reveals five main cell subtypes.
Fig. 7
Stromal cell subcluster 3: ovarian cavity epithelium (OCE).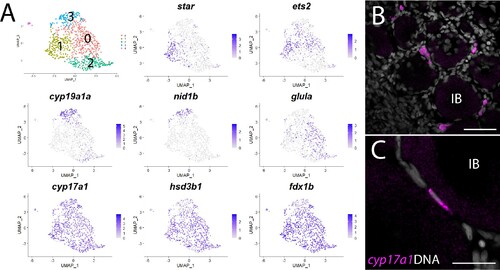 Fig. 8
Theca cell subcluster analysis.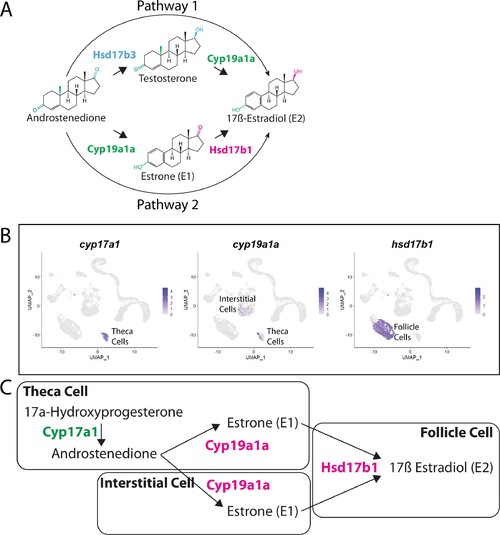 Fig. 9
Pathway for 17ß-estradiol (E2) synthesis in the zebrafish ovary.
Acknowledgments:
This image is the copyrighted work of the attributed author or publisher, and ZFIN has permission only to display this image to its users. Additional permissions should be obtained from the applicable author or publisher of the image. Full text @ Elife