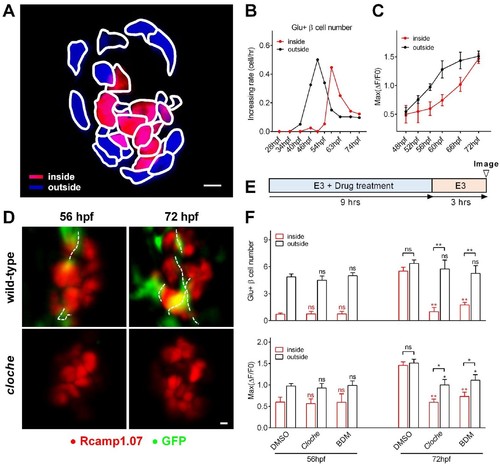 Fig. 2
Sequential functional acquisition of β-cells from the mantle to the core of the islet was coordinated by islet microcirculation.
Fig. 2-S1
Categorization of β-cells based on their mantle/core localization in the islet.
Fig. 4
Calcineurin/NFAT signaling acted as the downstream of glucose to initiate and enhance β-cell functionality.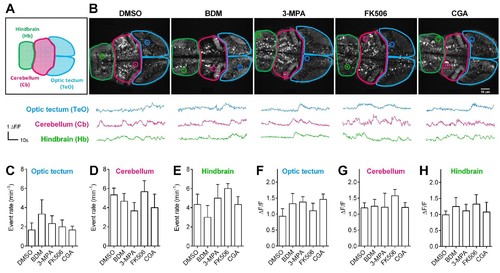 Fig. 4-S2
Pharmacological treatments did not affect calcium activities of CNS neurons in living Tg (elavl3:Gcamp6s) zebrafish embryos.
Fig. 5-S1
Direct activation of calcineurin promoted the optimal maturity of neonatal mouse β-cells in isolated islets in vitro, as indicated by ex vivo islet calcium imaging.
Fig. S2AR
MafA antibody used in mouse exhibited non-specific cytoplasmic signals in β-cells of zebrafish.
Fig. S3AR
MafA was not expressed in the β-cells, but was expressed in the exocrine pancreas in larval zebrafish.
Fig. S4AR
ucn3 expression pattern in zebrafish islets at different developmental stages.
Acknowledgments:
ZFIN wishes to thank the journal eLIFE for permission to reproduce figures from this article. Please note that this material may be protected by copyright. Full text @ Elife