Yu et al., 2019
- Stochastic cell-cycle entry and cell-state-dependent fate outputs of injury-reactivated tectal radial glia in zebrafish. eLIFE 8
Full text @ Elife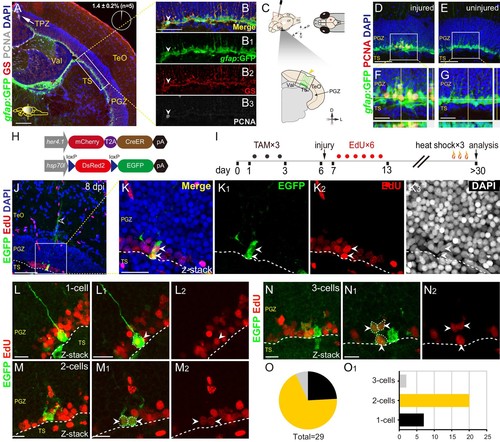 Fig. 1
Injury reactivates dormant RG to proliferate and divide.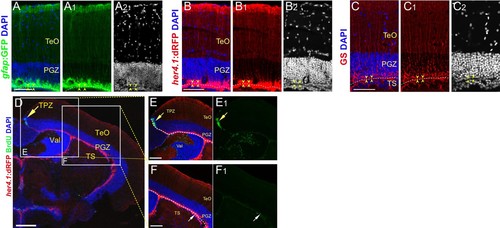 Fig. 1-S1
Injury responses of RG in different geographical regions in the optic tectum.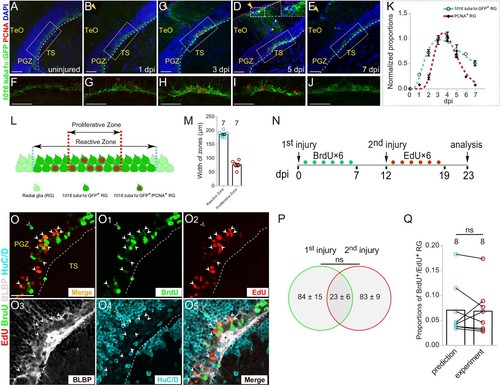 Fig. 2
Injury-reactivated RG enter the cell cycle in a stochastic manner.
Fig. 2-S1
Injury induces proliferation of other cell types.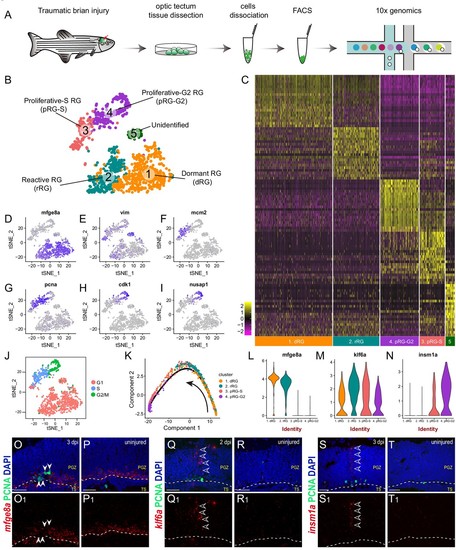 Fig. 3
Single-cell RNAseq revealing cellular states underlying the cell-cycle entry of reactive RG.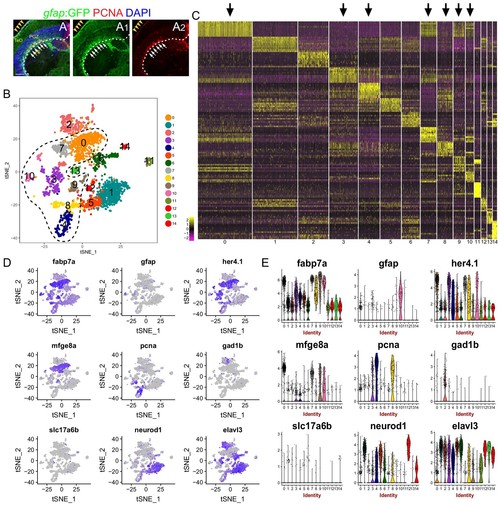 Fig. 3-S1
Glial and Non-glial cell clusters identification from the scRNA-seq data.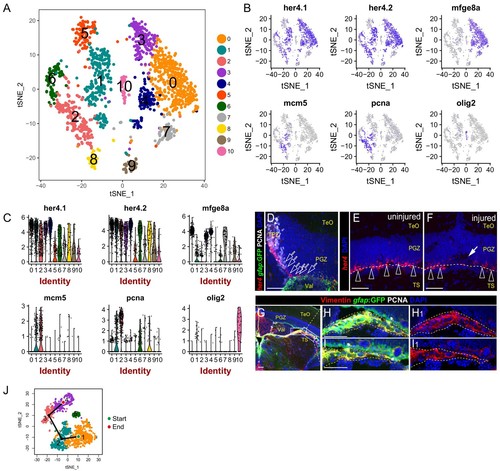 Fig. 3-S2
Identification of the clusters representing RG in the TPZ and oligodendrocytes.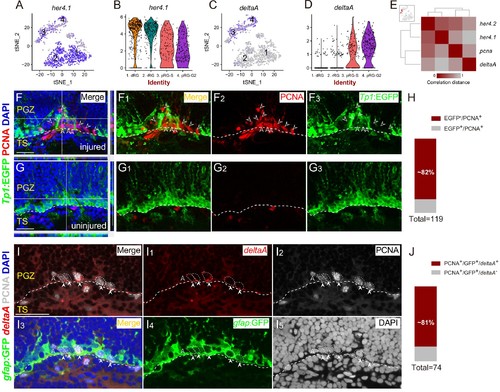 Fig. 4
Spatial Distribution of Notch and Delta in reactive RG after the injury.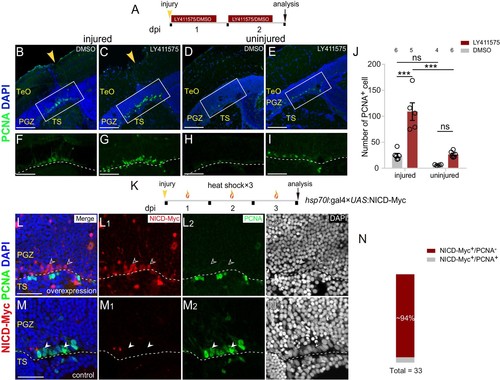 Fig. 5
Notch inhibition mediates the proliferation of reactive tectal RG.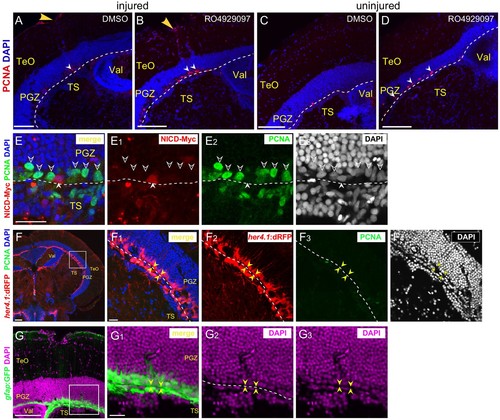 Fig. 5-S1
Notch signaling regulates the proliferation of RG.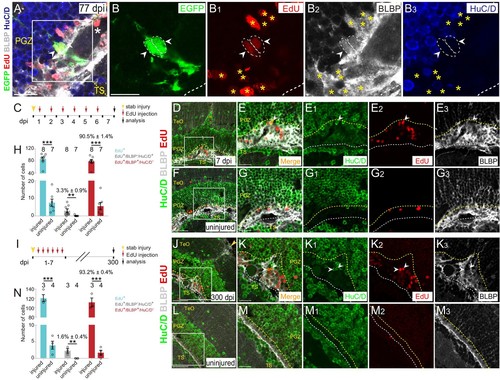 Fig. 6
Injury-induced RG are largely undergoing gliogenesis.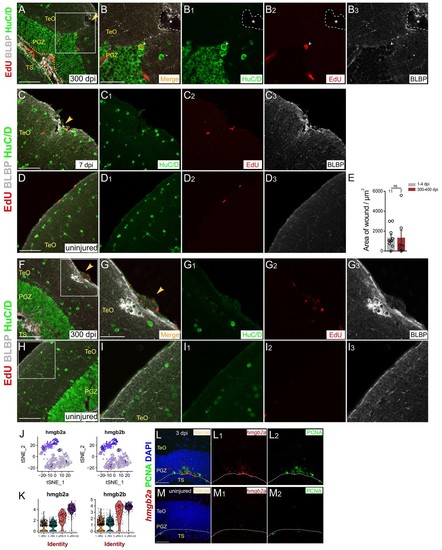 Fig. 6-S1
The injury wounds are failed to be restored.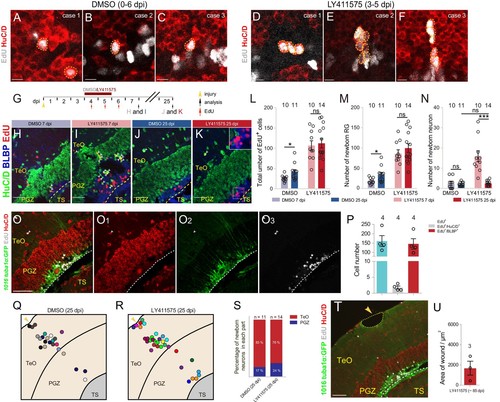 Fig. 7-S1
Late Notch inhibition-induced over-produced neurons are short-lived.
Acknowledgments:
ZFIN wishes to thank the journal eLIFE for permission to reproduce figures from this article. Please note that this material may be protected by copyright. Full text @ Elife