ZFIN ID: ZDB-FIG-100504-13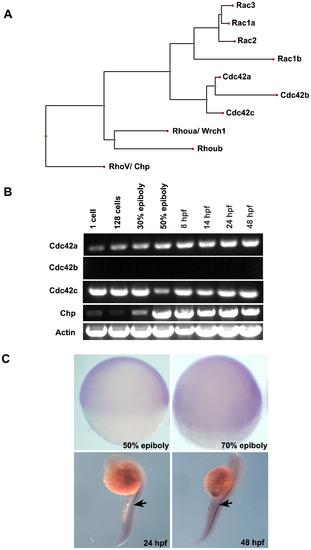 Fig. 1 Protein sequence analysis and spatio-temporal expression of Chp.
(A) The relationship between Chp, Cdc42 and Rac in zebrafish (Danio rerio). Protein sequences were aligned using ClustalW (DNAStar) and the dendrogram generated by Phylip. Accession numbers for cDNA sequences of Cdc42 and Rac family are: Rac1a, AY865568. Rac1b, XP_001332092.1. Rac2, AY865569. Rac3, AY865570. Cdc42a, AY865566. Cdc42b, XM_678979. Cdc42c, AY865567. Rhoua, AY865564. Rhoub, NM_001017784, Chp/ RhoV, NM_001012250. (B) RT-PCR products showing mRNA transcript profile of zebrafish Chp at different developmental stages as indicated. Both Cdc42a and Cdc42c were detected throughout the stages tested. Chp transcripts appear at epiboly. (C) Whole mount in situ hybridization (WISH) using dioxygenin (DIG) anti-sense Chp RNA probes indicates all cell types express the transcript at 50% and 80% epiboly (lateral views): Chp mRNA is enriched in notochord (indicated by arrows) at 24 hpf and 48 hpf.
Antibody Labeling Details
No data available
Phenotype Details
No data available
Acknowledgments:
ZFIN wishes to thank the journal PLoS One for permission to reproduce figures from this article. Please note that this material may be protected by copyright. Full text @ PLoS One