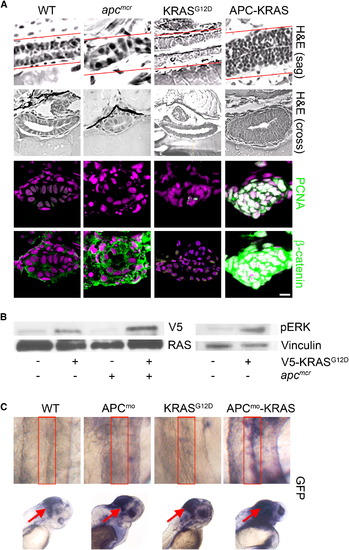 Fig. 1 KRAS Promotes Intestinal Cell Proliferation and Nuclear Localization of β-Catenin following Loss of APC
(A) apcmcr zebrafish embryos were injected at the one-cell stage with KRAS mRNA. The 72 hpf embryos were fixed, sectioned, and stained for hematoxylin and eosin (H&E) (row 1, sagital section; row 2, cross section), DNA (magenta, middle and bottom), and either PCNA (middle, green) or β-catenin (bottom, green). Overlapping expression is shown in white.
(B) Protein lysates from 72 hpf embryos were subjected to western blot analysis for either V5-tag (top-left) and total RAS (bottom-left) or phospho-Erk (top-right) and vinculin (bottom-right).
(C) Zebrafish harboring an integrated β-catenin TOPGFP reporter were injected with KRAS mRNA, APC morpholino, or both. The 72 hpf embryos were subjected to whole-mount in situ hybridization for GFP. Boxes indicate the intestine (top), and arrows indicate the hindbrain (bottom).
All images were captured using the same exposure and represent at least three independent experiments. Scale bar, 10 μm.