ZFIN ID: ZDB-FIG-050630-12717
Your Input Welcome
Thank you for submitting comments. Your input has been emailed to ZFIN curators who may contact you if additional information is required.
Oops. Something went wrong. Please try again later.
Thisse et al., 2004
- Fast Release Clones: A High Throughput Expression Analysis. ZFIN Direct Data Submission
The cDNA and in situ hybridizations for Fast Release clones (high throughput analysis) have not been double checked. Mistakes may occur. Please contact
C and B Thisse
if you detect anything wrong. PCR protocol available on the probe details page.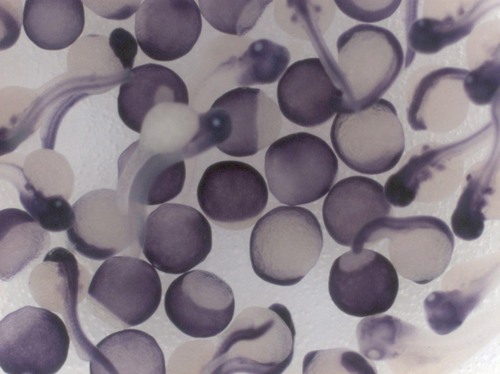 Fig. 1 not spatially restricted
Antibody Labeling Details
No data available
Phenotype Details
No data available